May is accessibility month, and your CaRCC People Network track coordinators are looking for pointers from YOU for topics of importance to the community.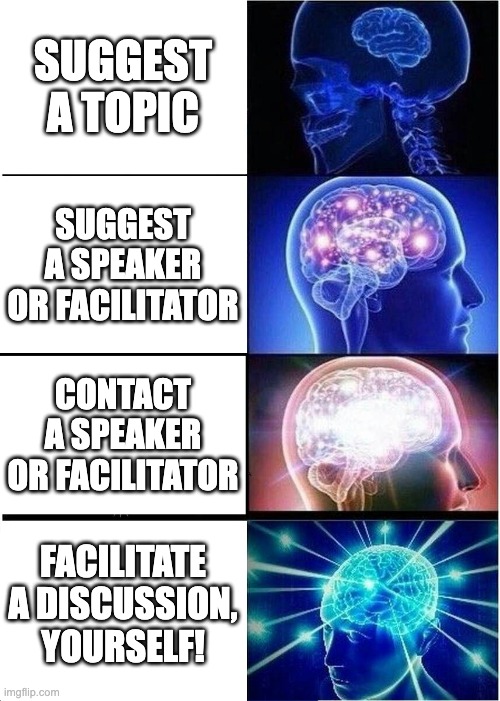 Don't wait! You can contact your Track Coordinators or start a conversation within your track.
As usual, mark your calendars for the below People Network calls. For handy calendar entries, try the CaRCC Events Calendar. We also highlight other calls from our RCD Ecosystem partners and collaborators, as these events touch many, if not all, in our community. (Zoom details are distributed via email and calendar details, for security.)
If you're not on our mailing lists, just fill out our Join the People Network form and join our Slack channels.
CaRCC People Network Calls
Dealing with New Cloud Storage Limits at University of Michigan, hosted by Data-Facing Track.
brian cors, University of Michigan and Deb McCaffrey, Arizona State University
Tue April 4, 2023, 1p ET/ 12p CT/ 11a MT/ 10a PT
In 2021, the University of Michigan (UMich) decided to move from Box to Dropbox as an institution. This talk will describe how UMich handled that transition, particularly for the research community, and the change in stance about how to steward these services to better align with the vendor's intentions. The presenters will also discuss how this is informing a current project to reduce storage in Google Workspace.
Joint Discussion about how to move forward, hosted by Systems-Facing Track:
Thurs April 20, 2023, 1p ET/ 12p CT/ 11a MT/ 10a PT
Origin stories of RCD programs. Open forum discussion.
Wed April 5, 2023-, 12p ET/ 11a CT/ 10a MT/ 9a PT
Following up on the series about factors that define/characterize a given RCD program/service provider, our April call will consider "origin stories" as a key context frame or driver in the development of planning and decision-making. (Choices around impact reporting, metrics, KPIs, etc. and discussion will follow later in the season.)
ACCESS Allocations Presentation by Dave Hart from ACCESS Allocations
Wed April 19, 2023, 12p ET/ 11a CT/ 10a MT/ 9a PT/ 7a HT
Dave Hart of NCAR and ACCESS Allocations will join the Emerging Centers Track for a presentation on the new allocations models, streamlined models to get access to free supercomputing resources, and how the new allocations processes facilitate increased use of ACCESS Resource Provider systems at TACC, NCSA, SDSC, Purdue, Indiana, and elsewhere.
Additional Community Opportunities
Thu 3/9, 12p ET/ 9a PT (2nd Thursdays/2nd Fridays): US Research Software Engineers monthly community call. See https://us-rse.org/calendar/ for more information.
Zoom Details for CaRCC Calls
All calls will take place within a Zoom room communicated via email. Please help us keep these details secure (non-public), but feel free to share with a colleague.