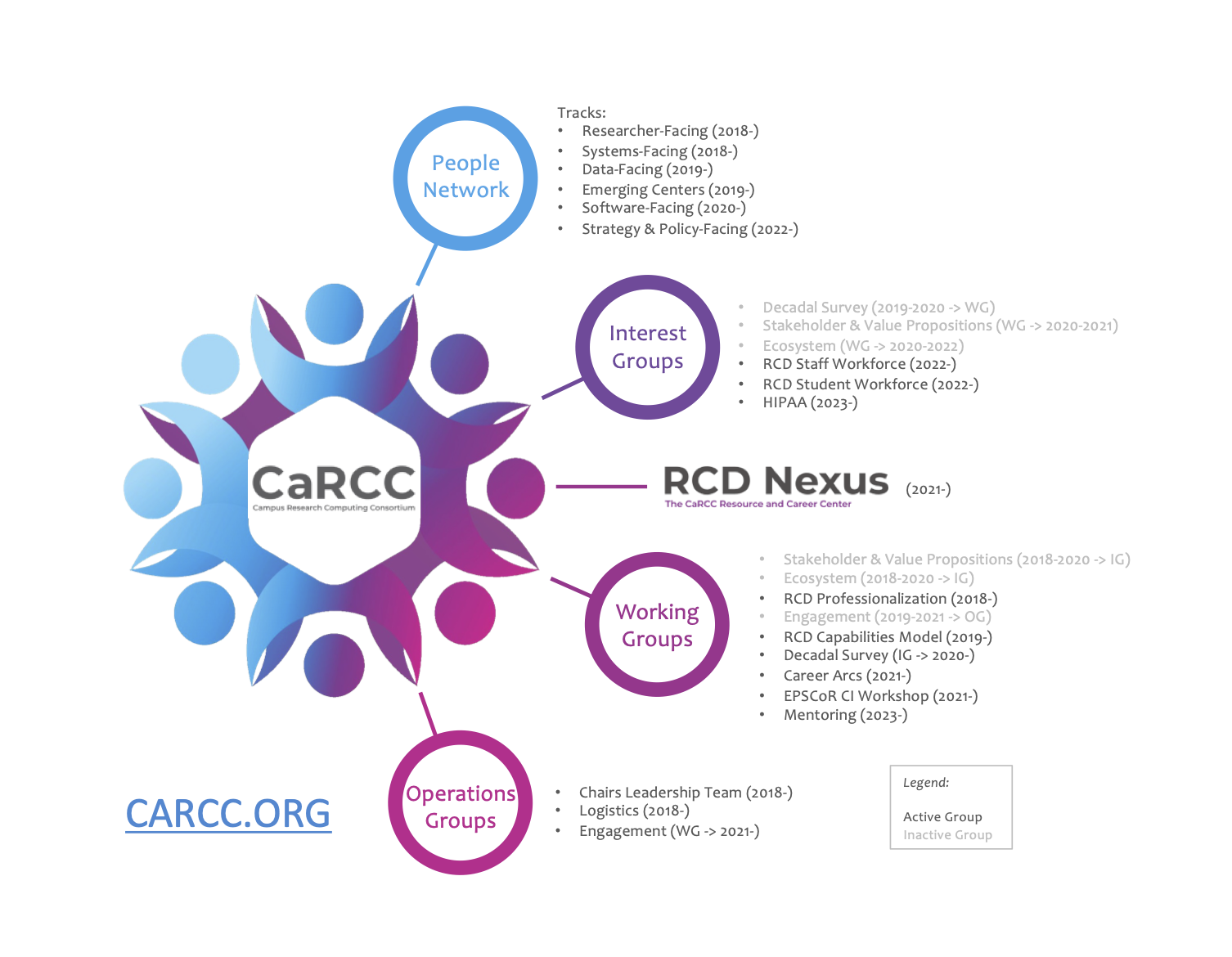 The CaRCC Chairs leadership is pleased to announce that we have a revised "CaRCC One Slide" – It's that first slide you often see at the beginning of any of the People Network track calls or other activity meet-ups and in which we capture the current CaRCC activity groups.
We'd like to give a huge thanks to Engagement Operations Group member Cyd Burrows-Schilling (University of CA San Diego) for her work on creating a captivating depiction of CaRCC as we know it today. You'll see that there are some historical references to the growth of CaRCC activity groups, but the impact is the sheer number of active People Network tracks and Interest & Working groups. Thank you, Cyd!
Much appreciation goes to Bob Freeman (Harvard Business School), Patrick Schmitz (Semper Cogito Consulting), and again Cyd Burrows-Schilling for the original timeline slide's development and upkeep. Look how far we've come!
And, finally, thanks to you, the RCD professional community, the individuals embodied by this graphic: Whether attending track calls or engaged in other activities, CaRCC is nothing without each of you!